COVID-19 UPDATE
TEMPORARY OFFICE HOURS
We are returning to regular Office Hours
effective immediately:
8am to 4pm
Monday to Thursday
Clean Ontario
A Division of 682169 ONTARIO INC.
We are the Landa Cleaning Systems & Watermaze distributor for Ontario. The company was formed in 1986 in Kingston, Ontario to serve the Eastern Ontario Market. In 1994 we expanded our operations to include the whole province of Ontario. Our people are specialists in the fields of Industrial Cleaning Equipment and Wash Water Cleaning Systems. Together with our authorized dealerships, we provide a network of trained specialists covering all of Ontario.
What We Do
Industrial Cleaning Equipment
Our only business is Industrial Cleaning Equipment, Wash Water Cleaning Systems and the related service, chemicals, parts and accessories. Our people are Factory Trained Specialists with over 125 years of combined experience. Clean Ontario is your "one stop shop" for:
High Pressure Washers & Steam Cleaners
Automatic Aqueous Parts Washers
Evaporators
Oil / Water Separators & Clarifiers
Recycle Systems / Wash Water Treatment
Encapsulation Systems
Mission Statement
To provide the best possible solutions to our customer's cleaning problems and wash waste water concerns.
Our specialists, in conjunction with factory engineers, will evaluate your specific requirements and inform you of the best possible solutions for the short and long term scenarios. Our staff will train your people how to operate and maintain the equipment safely and efficiently.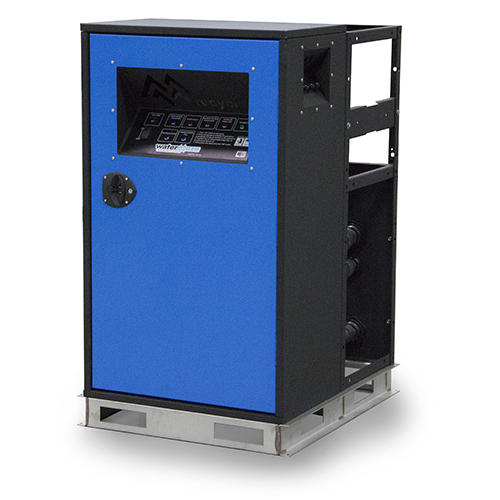 At Clean Ontario we strive to bring you the best in water management systems. New to our catalogue is the Watermaze REC3-30A. It is an upgrade to the REC2-20A module. The REC3-30A is a versatile water management system that pumps water from upstream pre-treatment tanks or pit systems to downstream reuse storage tanks. When combined with the ZCF filtration module, it pumps influent water through the filters to remove particulate, as well as provides pressurized water for backwashing and for recycling purposes. It provides make up water, as well as discharges any excess water volume.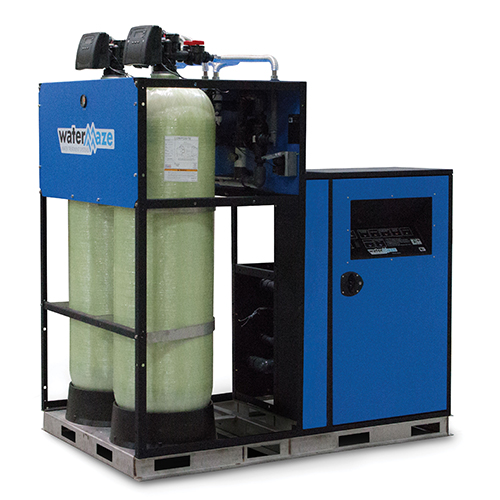 New to our catalogue is the Watermaze REC-ZCF3-20. The REC-ZCF combo skid offers popular module combination in a plug-and-play unit that is pre-piped and wired, ready for connection to tanks and wash process. The REC/ZCF Skid is a powerful and flexible pumping and filtration system that can serve as the hub of a wide range of treatment systems processes. All features of REC and ZCF are retained without modifications in the REC/ZCF Skid System.